Mariannaea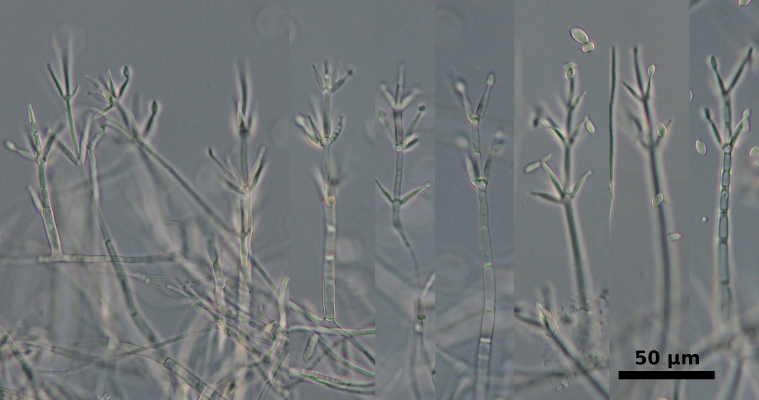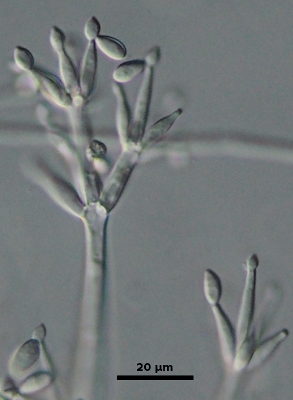 Species of Mariannaea resemble those of Paecilomyces in having several whorls of long, elegant phialides bearing chains of conidia. The phialides are characteristically swollen at the base, tapering out into a long beak. Although the spores (conidia) are produced in chains, they are moist and may slip down into slimy masses. Also similar to species of Penicillium, but the chains of spores tend to be more widely divergent. Species of Penicillium usually have hydrophobic hyphae and conidia, that is, they resist getting wet, while those of Mariannaea are hydrophilic and easily dispersed in water.
Species of Mariannaea are most often reported from soil and tree bark. The isolate illustrated above was obtained from plant material collected inside a beaver lodge in New Brunswick. The fact that beavers frequently chew on bark suggests that it was the source of this isolate.
Classification: Nectriaceae. Holomorphs: Nectria. Ref: Samson 1974; Tang et al., 2012.