Mucor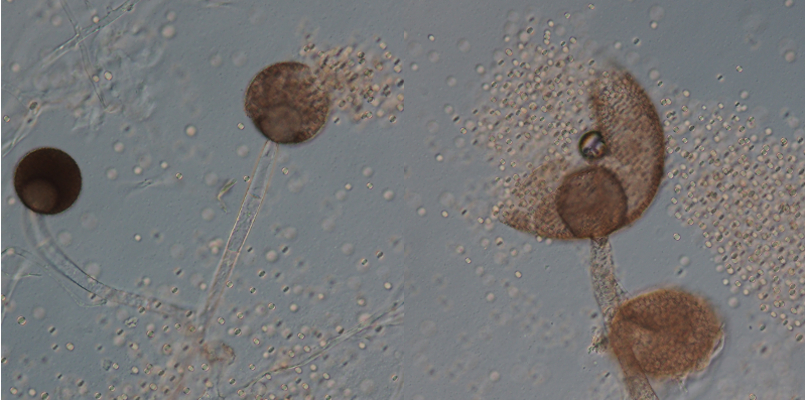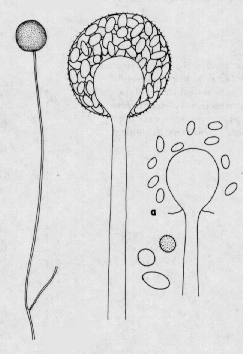 Colonies fast-growing, whitish to greyish, usually thick owing to the abundant upright sporangiophores. Spores (sporangiospores) produced inside spherical sporangia at the tips of the sporangiophores, brownish. Always with a large columella that remains after the sporangial wall is broken (a). Large dark zygospores may be produced.
The photograph shows three sporangia of a species of Mucor isolated from inside a beaver lodge. The one at left is still unbroken and shows the columella as a pale sphere inside. The middle sporangium has broken and the spores are beginning to escape. The one at right, photographed at a slightly higher magnification, is highly broken and clearly shows the brown columella within.
Species of Mucor are common almost everywhere fungi occur, especially on nutrient-rich substrates.
Classification: Mucoraceae (Mucorales, Zygomycota). Ref: Schipper 1978