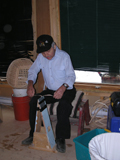 Wayne Nicholas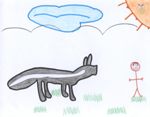 Koluskap and Giant Skunk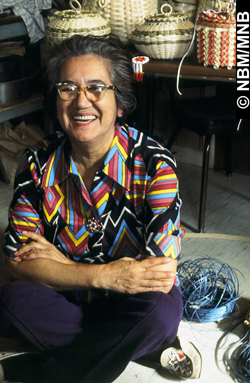 Veronica Atwin
Our People today continue the journey of the four directions – east, west, north and south - and the four colors – red, yellow, black and white - that represent all people. The wheel guides our ongoing process of discovery of who we are today with the potential of various races and ethnicities.
A renewed interest in who we are as one has inspired the Wolastoqiyik (People of the Beautiful River) to honour our ancestors' teachings by respecting the human race as one, continuing to share our gifts with each other, living on Mother Earth with respect and recapturing the essence of spirituality to heal the human race. The healings are values of humanity that are mirrored in our capacity for goodness and giving to each other.
Our teachings advise us to act divinely in service to others and over time we will acquire an understanding of each other with honour. Their symbolic meaning is that we all must reclaim our spirits from the past, forgive, and live in the moment in preparation for the new beginnings of life for the seven generations arriving on our Mother the Earth as we leave. We must all demonstrate the highest nature of our Creator by sharing the gifts we have been given.