Fleshy Fungi of New Brunswick >> Mycena epipterygia

Mycena epipterygia (Scop.) Gray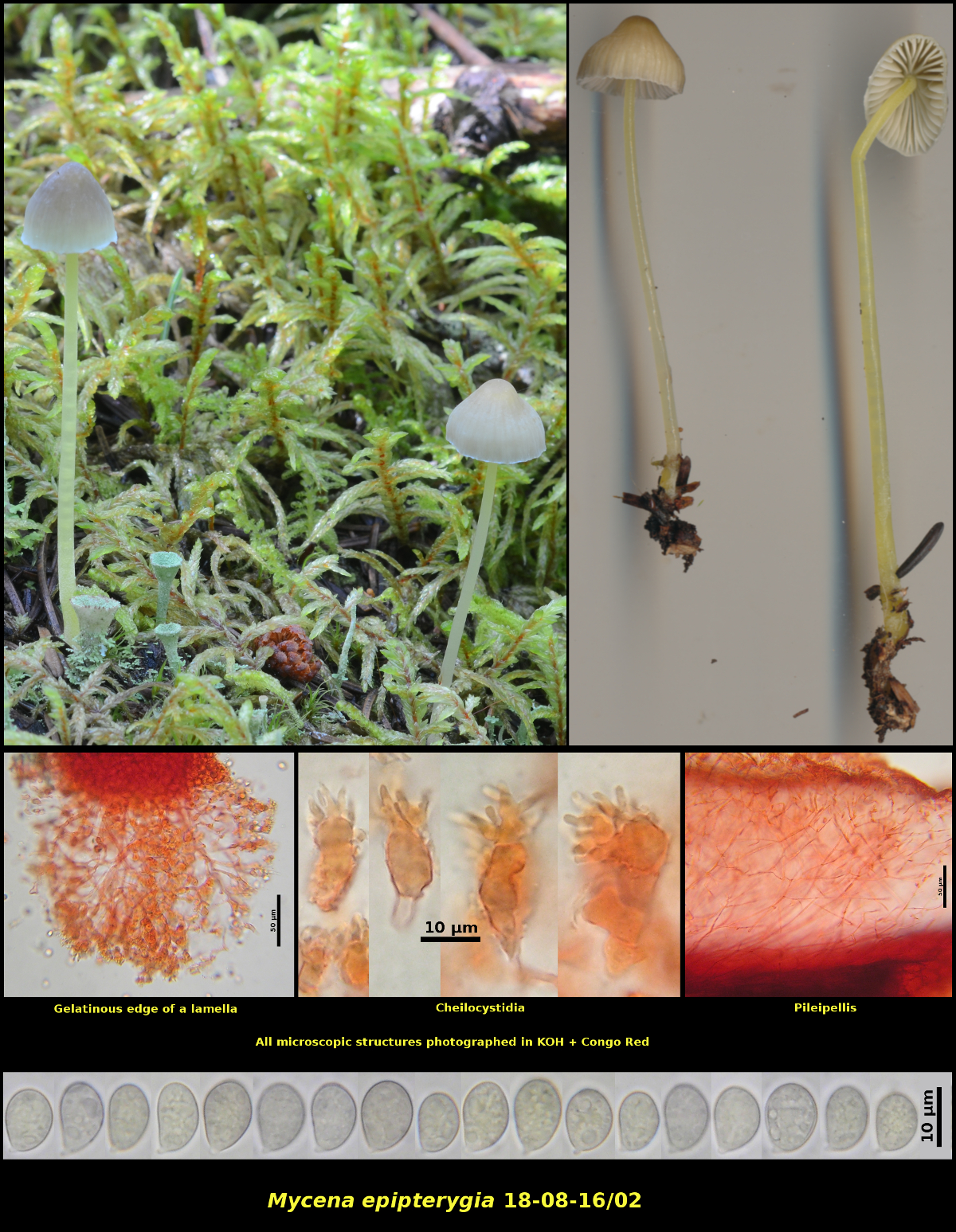 Gregarious in mossy soil near Acer rubrum and Abies balsamea, Nepisiguit Protected Natural Area, New Brunswick (18-08-16/02).
Mycena epipterygia is a remarkably gelatinous little mushroom. The stipe is so viscid that it can slip out between your fingers. The cap has a thick gelatinous layer that can be peeled off intact. The edges of the lamellae are also gelatinous and can be removed as a small rubbery thread.
The basidiospores of 18-08-16/02 are larger and broader than usually described. They resemble those described by Smith for M. epiperygia var lignicola. However, that species is said to grow on conifer wood. According to the authors of Funga Nordica the concept of M. epiperygia may represent a complex of several taxa.
Basidiospores broadly ellipsoidal, smooth, amyloid, 9.5-11.9 X 6.5-8.7 μm, D/d = 1.27-1.67.
Photograph: D. Malloch (18-08-16/02).