ARCHIVES AND RESEARCH LIBRARY
ARCHIVES ET BIBLIOTHÈQUE DE RECHERCHE
Photographic Database / Base de données des documents photographiques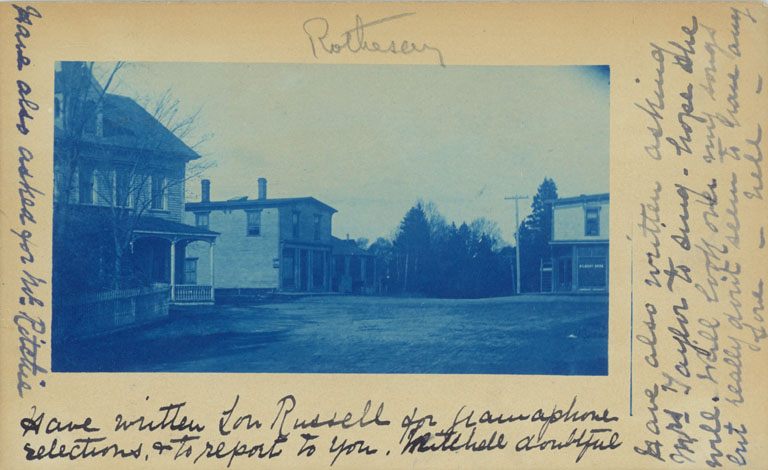 Rothesay, New Brunswick, 1906 (X14399) Rothesay, Nouveau-Brunswick, 1906 (X14399)
The New Brunswick Museum historical photograph collection provides a unique perspective of New Brunswick's historical events and personalities. A large percentage of the photographs date from the 19th century (early 1840's to 1900), with the remainder dating to the middle of the 20th century. The collection is extremely important as a resource of original prints by 19th century photographers.
The database contains approximately 30,000 records, including just under 24,000 images. Adding records and images to the database will be an ongoing process and precautions will be taken to avoid errors. However, if any errors or omissions are noted, please contact archives@nbm-mnb.ca

Descriptions are written mainly in the language of the creator-donor, with most descriptions in English. Texts and images are available for research purposes only and permission is required for re-use of all content, including databases and images.

La collection photographique historique du Musée du Nouveau-Brunswick fournit une perspective exceptionnelle sur les événements et les personnalités qui ont marqué l'histoire de la province. Un fort pourcentage de la trentaine de milliers d'images datent du XIXe siècle (du début des années 1840 jusqu'à 1900) et le reste allant jusqu'au milieu du XXe siècle. La collection a beaucoup d'importance en tant que source de documents photographiques originaux du XIXe siècle.
La base de données contient quelque 30 000 entrées, don't un peu moins de 24 000 images. L'ajout de documents et d'images à la base de données se fera de manière continue et des précautions seront prises pour éviter les erreurs.
Malgré tout, si vous notez des erreurs ou des omissions, n'hésitez pas à nous en faire part à archives@nbm-mnb.ca

Les descriptions sont rédigées principalement dans la langue du créateur ou donateur, donc en anglais pour la plupart. Les images et textes sont affichés aux fins de recherche seulement. La réutilisation du contenu du site, y compris les bases de données et les images, nécessite une permission.