Public Spaces Saint John is graced with an abundance of public spaces. A few, King Square and the adjacent Burial Ground, are enduring Loyalist legacies. Others - the university, the regional hospital, the leisure sites, and the restored heritage areas - assert a newer urban vision.
For over 200 years the city has added, and shed, public spaces, sometimes through catastrophe, when the Great Fire of 1877 leveled the built environment, creating a burst of reconstruction activity; other times through urban renewal when planned clearances occurring in the sixties and seventies were followed by revitalizing the city. A rich compendium of images, visual and text, documents Saint John's public spaces and the communities they serve.
Proud architectural edifices representing officialdom - the court house, city hall, the customs house - contrast markedly with past lock-ups, often temporarily housing the port city's resident, and transient, offenders.
Steeples proclaiming a history of denominational life denote a particular religiosity from an era when church membership identified a Saint Johner's place in the city's social structure.
Images of elementary schools reveal gendered classrooms, and convey the sectarianism that characterized the city's public school system until the late 1960s.
Hospital photographs capture islands of institutionalized care, distanced by levels of social and geographic isolation: hospital hill for most maladies; the tuberculosis hospital for a specific condition, and the provincial hospital, located across the harbour, a salient reminder of "out of mind, out of sight." Orphan asylums and nursing homes, tending the urban displaced, offer evidence of an emerging social welfare system.
Saint John's public spaces, as material and spatial expressions of urban life, confirm the city's identity as a multilayered community of communities.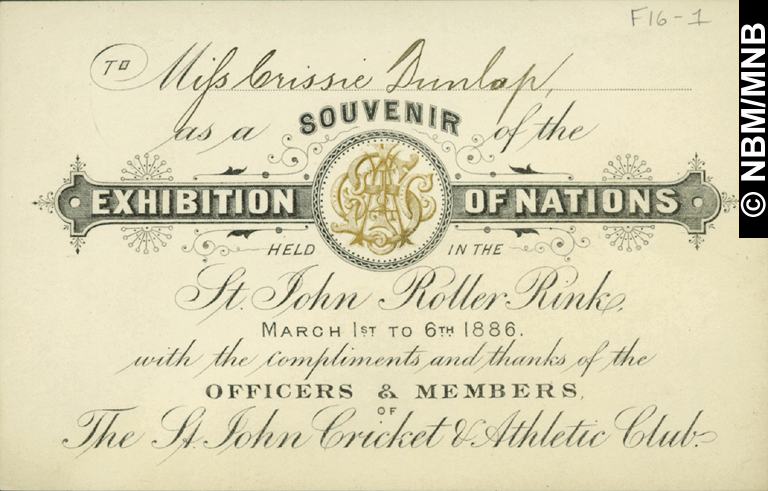 Souvenir Card, Exhibition of Nations St. John Roller Rink, Saint John, New Brunswick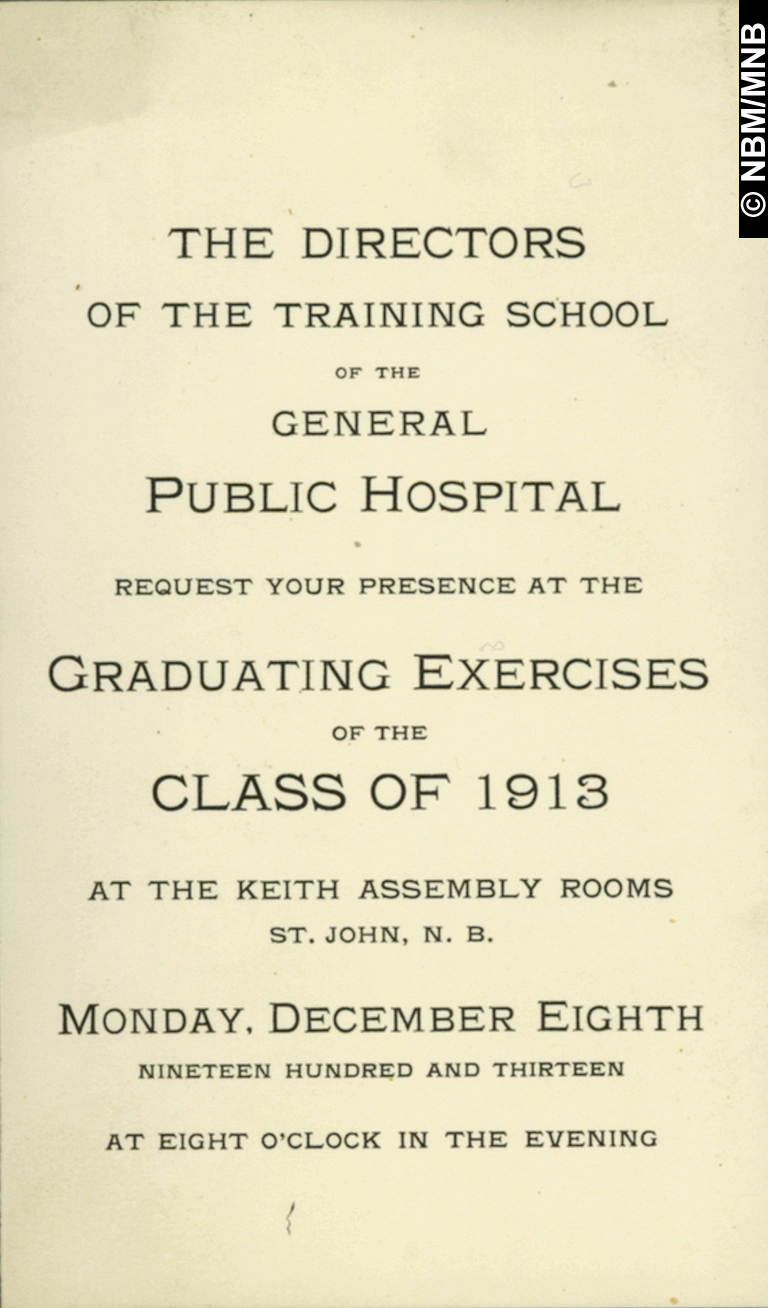 Graduating Exercises, Class of 1913, General Public Hospital, Saint John, New Brunswick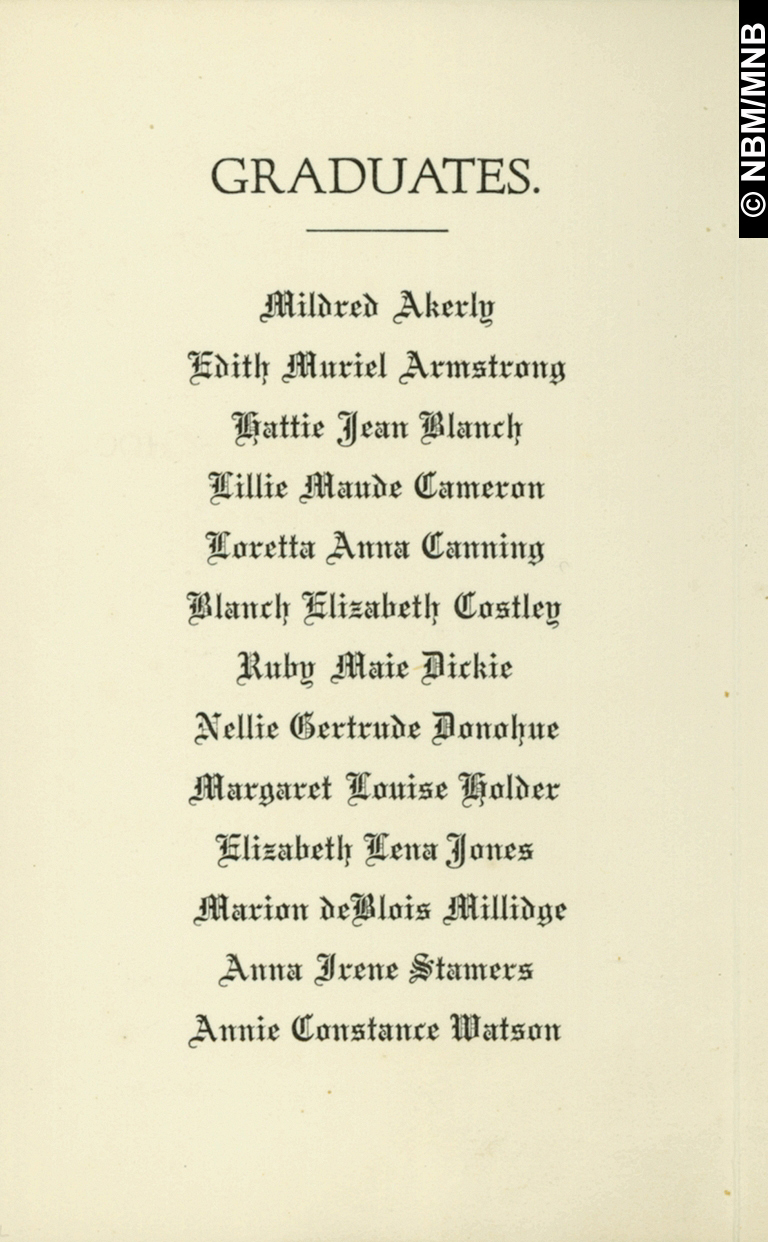 Graduating Exercises, Class of 1913, General Public Hospital, Saint John, New Brunswick


Graduating Exercises, Class of 1913, General Public Hospital, Saint John, New Brunswick