Maps and Plans If we ignore the creases, abrasions or other damage of time in our examination of period maps and plans - even those of fifty years ago, we enter a world of the imagination of things that will be done or have been done in the mind's eye. There is no harbour pollution or dirt in the alleys, buildings are always new and cities keep expanding into outlying pastures. Maps and plans are guides - cultural indicators of societal ambitions through style, scientific ambitions through technology and the provision of a changing urban geographical footprint over time.
Mid-nineteenth century Saint John was a major seaport with shipbuilding and sawmilling as principle industries. The city had also developed a significant and growing secondary manufacturing industrial base and Saint John boosters saw the European & North American Railway as an indispensable element in its continued metropolitan expansion. Railway development soon had an effect on the city's geography as shown through maps and plans. In one example a timber millpond near the present day Harbour Station is crested with railway facilities and the pond, in comparison with earlier maps, is a shadow of its former self. It will soon be filled in as land use patterns change and the railway becomes dominant. Another plan shows the E & N. A. R.R. rail line bisecting the City Road Valley neighbourhood where the throughway now runs in the fashion of John R. Stilgoe's Metropolitan Corridor (1983).
Neighbourhoods disappear, even if they were transient in the first place like the British Army compound at the foot of the south end peninsula which was established in the 1790s and lasted until 1871. At its height in the 1860s, there was barrack space for over 550 enlisted men and now, not a trace. Plans can also mean, loosely put, architectural drawings like elevations and sections - drawings likes Saint John architect Matthew Stead's stunning railway roundhouse for the European and North American Railway based in part on the Camden Town shed north of London (1847) and one for the Fitchburg Railway out of Boston (1852) but certainly unique to British North America as designed in 1858. Similarly John Cunningham's unrealized study for a Congregational church (1844) anticipates elements of the ecclesiological Gothic of Bishop Medley's Anglican Revolution a year before it occurred in Fredericton at Christ Church Cathedral.
In the late nineteenth and twentieth centuries, maps and plans review a story of amalgamations with the City of Portland (1889), Lancaster and the Parish of Simonds (1967), proposed plans such as the 1912 viaduct, later finally realized in 1951 then removed and twinned in 1992. Other hopes such as the Courtenay Bay wharf development (1911-1918) never came to fruition. In the 1960s and 70s urban renewal projects indicate that portions of the city had aged badly during the years of economic depression between the wars. A 1967 plan for land use at Rockwood Park is a similar indication that landscape architects were looking at the renewal of this green space following its original plan of 1896. What is old is renewed again.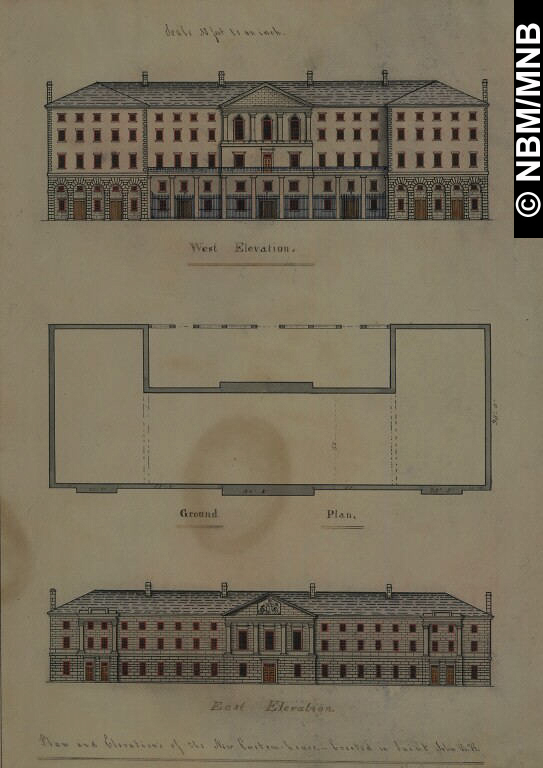 Plan and Elevations of the New Custom House - Erected in Saint John, N.B.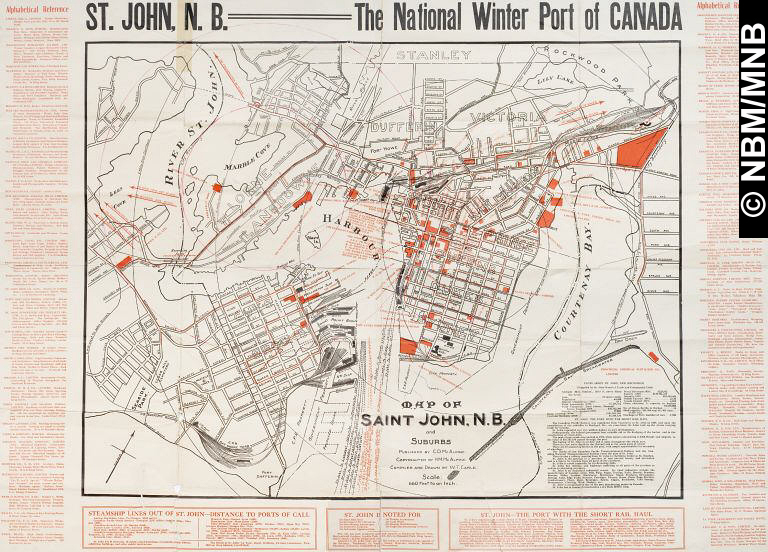 St. John, New Brunswick -- The National Winter Port of Canada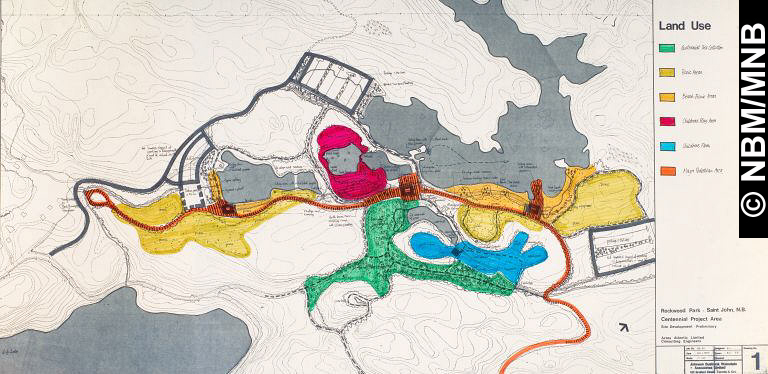 Land Use, Rockwood Park, Saint John, New Brunswick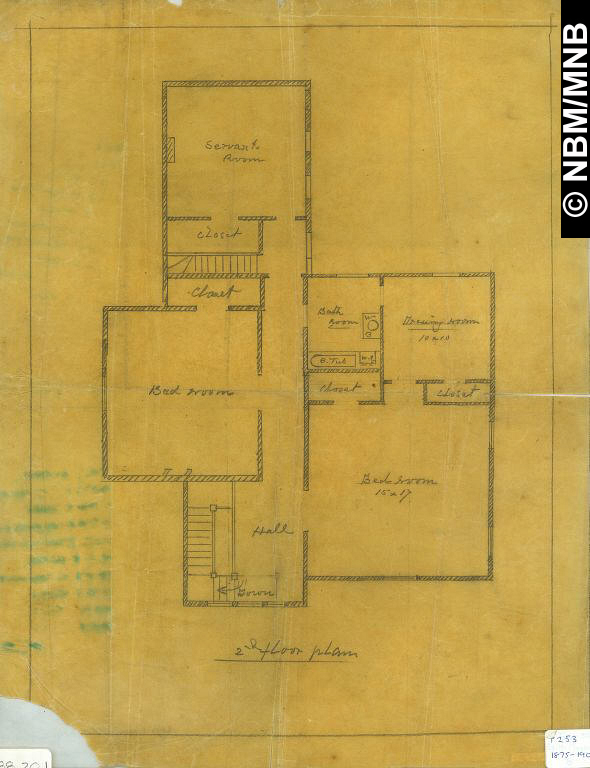 2nd Floor Plan